Far to the south, there are four similar islands to the Gilis waiting to be explored! Congratulations on discovering the least-visited Gili islands that few people know about!
Gili Nanggu, Tangkong, Sudak, and Kedis are four tiny newly discovered islands located on the southwest coast of Lombok. They are surrounded by white sand and crystal-clear water, just like Gili Trawangan.
These islands are much smaller than the real Gilis and receive fewer visitors. Even many locals are unaware of their existence.
Gili Nanggu © Agnes Worek
Beachline:
Gili Trawangan: 7 km / 4.35 miles
Gili Nanggu: 1.45 km / 1 mile
This article will introduce you to all four secret Gili islands and provide directions on how to get to your preferred island.
Gili Nanggu, despite being the furthest away among the islands, is actually the most visited one.
Tourists and locals alike spend more time on this island than any other, thanks to its crystal clear waters, white sand, and gentle waves, making it the perfect place to spend a relaxing day.
Can you imagine that? Well look at this picture!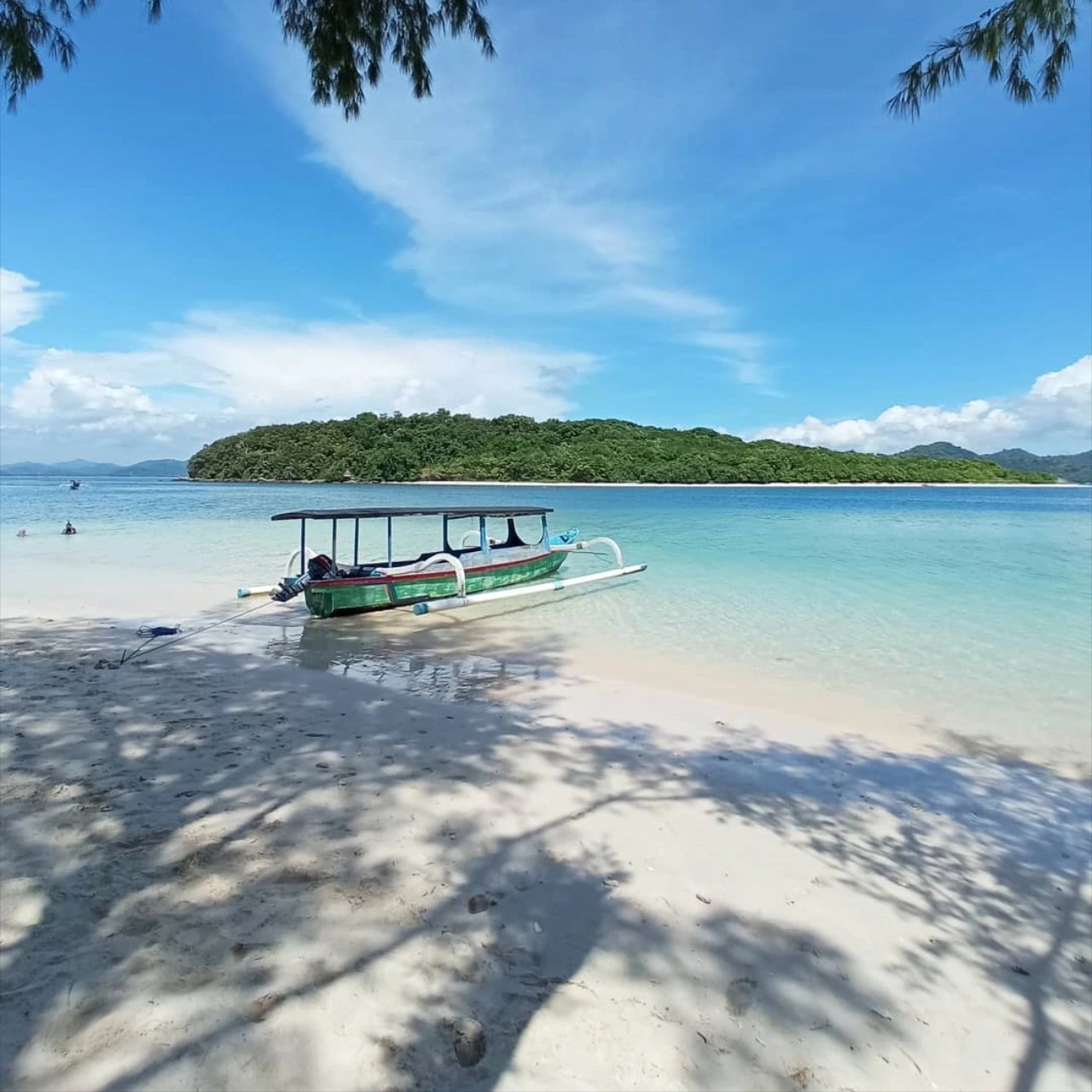 Gili Nanggu © Irma Yanti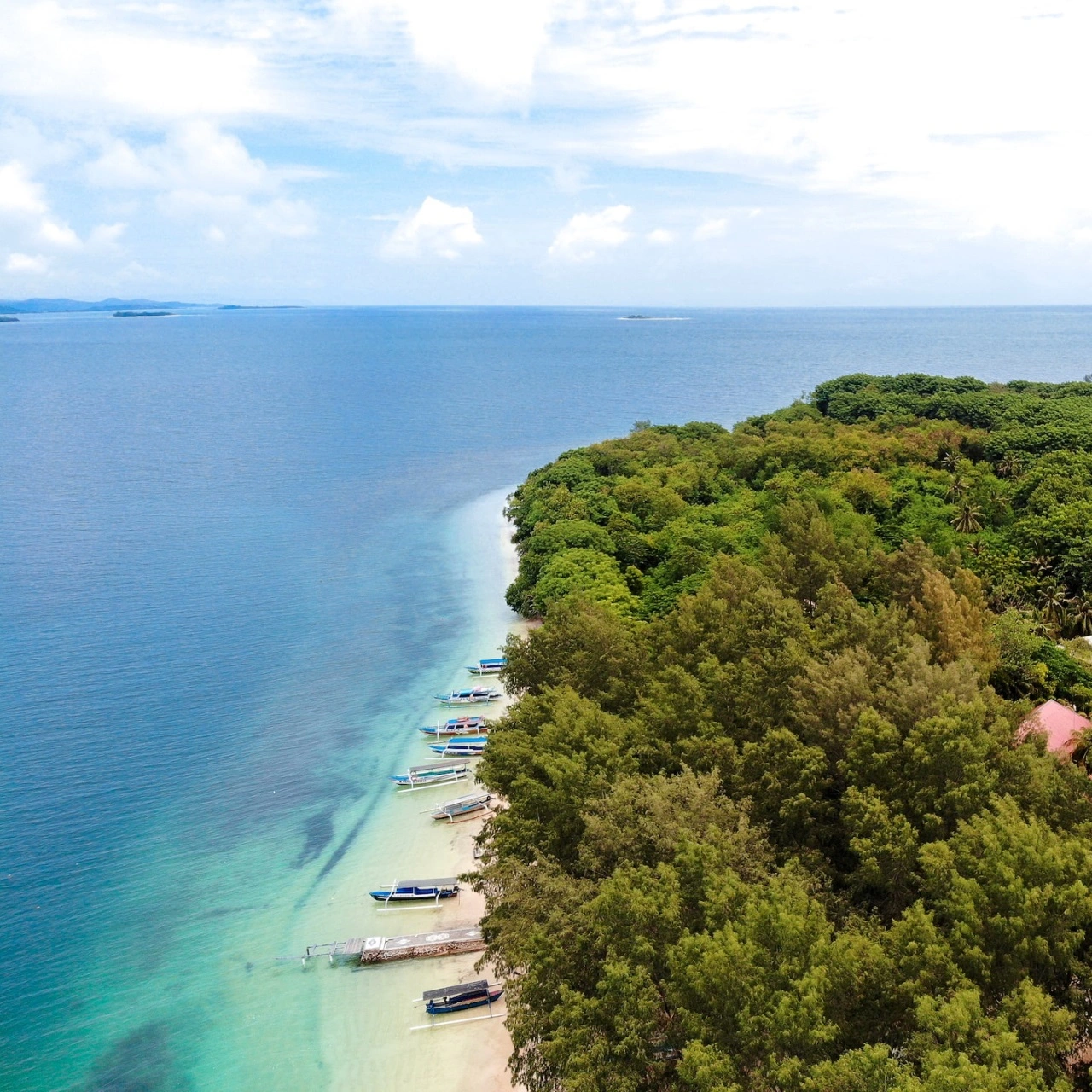 Gili Nanggu
Waves are very small and you would probably think that the sea is a lake. This island is really relaxing! Away from the crowd of the city.
Gili Tangkong is next to Gili Nanggu. There is not much of a difference from its scenery compared to Gili Nanggu. But, this island is the least visited of all.
The reason being is because Gili Tangkong is really lacking in facilities. This particular island you can probably call the virgin island because it only has a toilet and a small traditional restaurant selling super spicy local food.
It's interesting to note that Gili Sudak, which is the closest and largest island to the mainland Lombok, is not as developed as the more remote islands.
Despite this, it is the second most visited island among the four. In the middle of the island, there is a coconut plantation, which may be privately owned.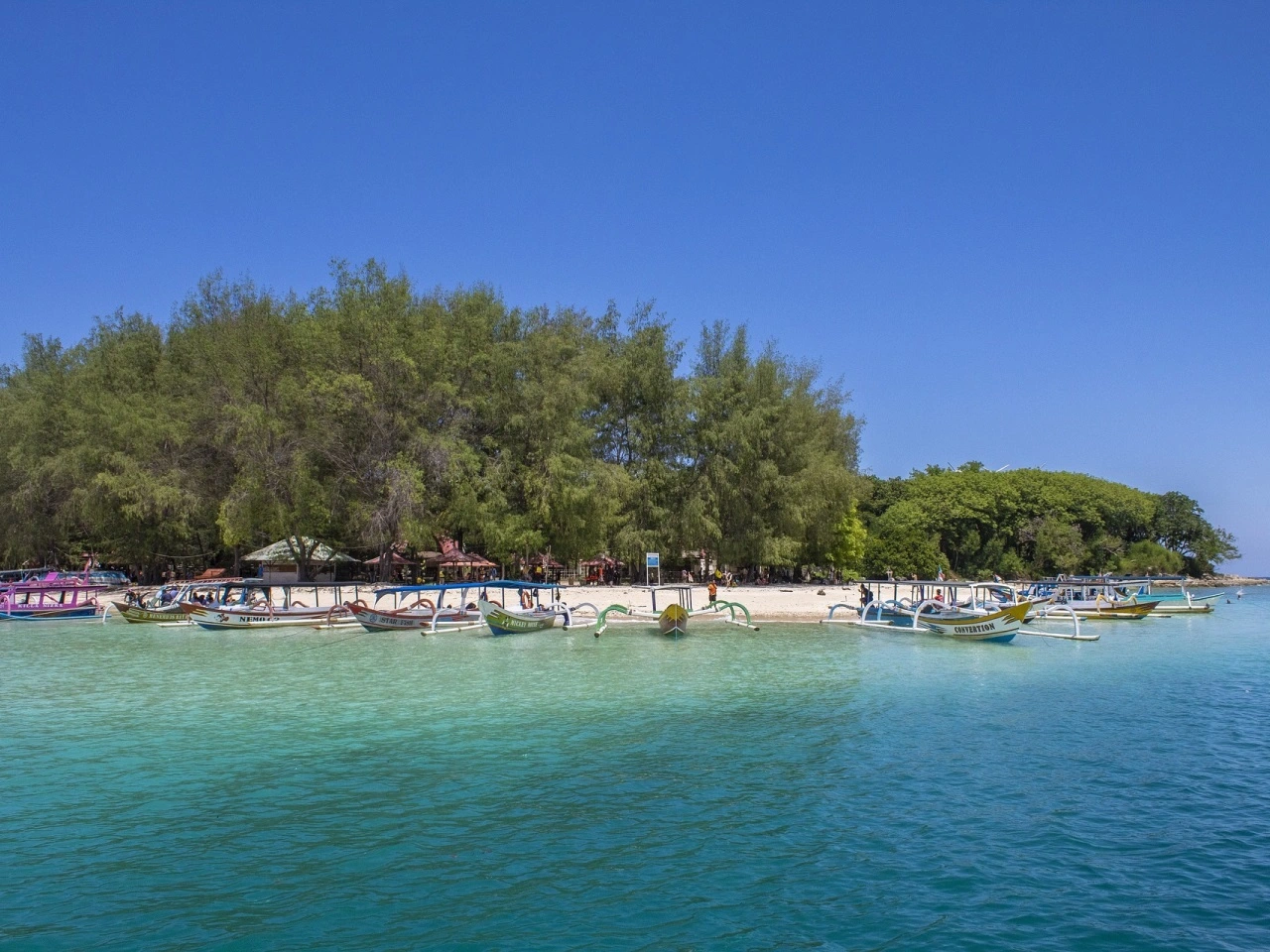 Gili Sudak
The smallest but prettiest! Gili Kedis is a must to visit on a day trip to secret Gilis. This island would look like a heart if you look at it from the perfect angle.
There are only a few trees in the middle that's surrounded by white sand and calm crystal clear water. Definitely become a favorite place for couples to get some romantic moments.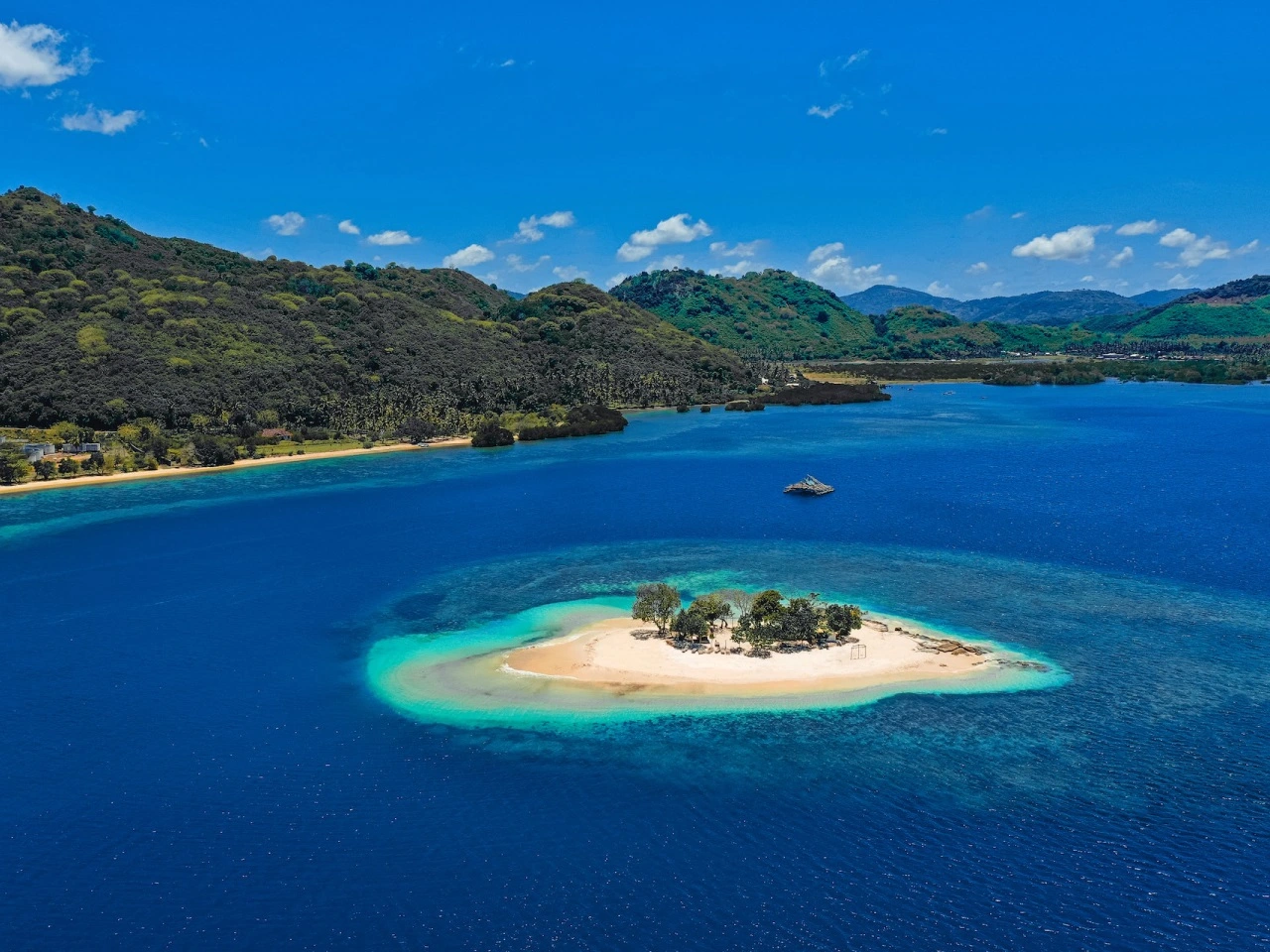 Gili Kedis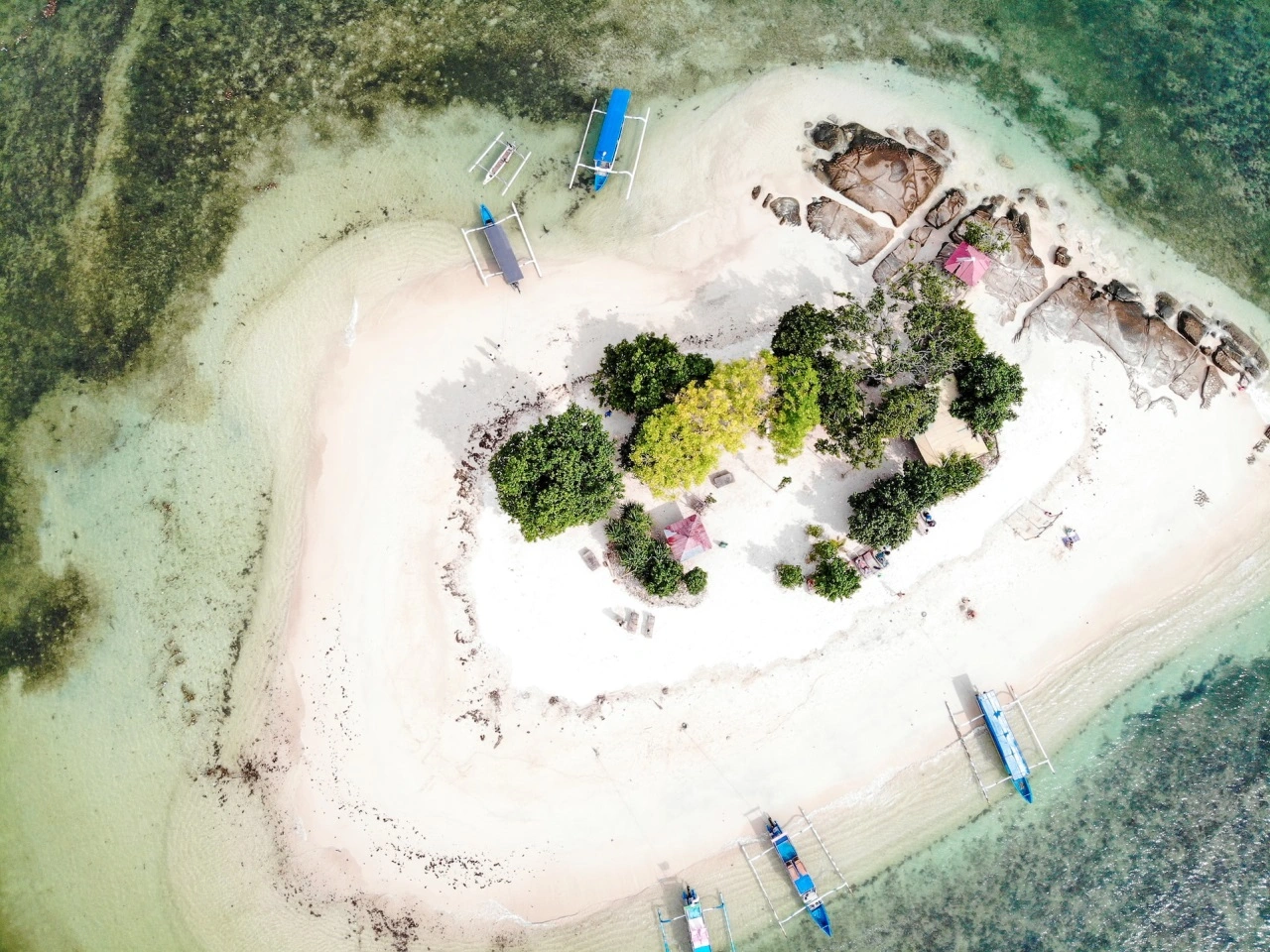 Gili Kedis
These tiny little islands have less to offer to be honest. But you can still be having so much fun doing one or all of these activities!
What's great about Gili Nanggu is that all of the coral and fish living there are protected. Fishing activities are prohibited, but visitors are allowed to feed them.
The island is home to a lot of unique, colorful fish, including Nemos! Snorkeling is almost a must-do activity here.
You can rent snorkeling gear so you don't have to bring your own.
Goggles: IDR 15,000
Swimfin: IDR 20,000
Swim vest: IDR 25,000
Accommodation options are limited on the secret Gilis, and if you can't find an available room, camping may be a viable alternative.
In fact, some foreign tourists have reportedly spent a week camping on Gili Nanggu! There are no restrictions on how long you can stay, and tent rentals are available for only IDR 100,000 per day and night.
3
Visit the turtle sanctuary
Every year, dozens of sea turtles come to these secret Gilis to lay their eggs. To help the baby turtles survive and grow, a sanctuary has been built that is open to the public.
The sanctuary provides a safe environment for the eggs and newly hatched turtles until they are two years old, at which point they are released back into the sea.
If you visit these islands on a weekday, you may have the entire island to yourself as there are very few tourists here.
At midday, the temperature can rise up to 32°C / 90°F, allowing you to soak up the sun without any disturbance or interruption.
You cannot expect a 5-star resort or fancy looking hotels here. All you have are traditional bungalows made mostly of wood.
Not all of the islands have places to stay, accommodation is only available on Gili Nanggu and Gili Sudak. If you prefer to stay than doing a day trip, it's better to make sure you got the room before coming.
There are no fancy restaurants to find western food, all food sellers only sell spicy local and seafood. You can ask to make it less spicy though.
Make sure to bring enough cash because there is no ATM. The secret Gilis are literally plain islands.
7
How to get to the secret Gili Nanggu
First thing first, I need you to know where the secret Gilis are located. They are located on the southwest of Lombok island, which means you have to travel to Lombok in order to get there.
Anywhere in Bali
Padang Bai port (Bali)
Lembar port (Lombok)
Tawun harbor (Lombok)
Gili Nanggu & sisters
Go to Padang Bai harbor by a taxi or any transport you prefer
Take a ferry and sail to Lembar harbor in Lombok island
Take a taxi and go to Tawun harbor where you will find boats that go to the Gilis
Sail your way to Gili Nanggu & sisters
1
Go to Padang Bai harbor
Taking a taxi is the most convenient way to go anywhere in Bali. If you can't find a taxi, you may need to order them through the app.
There are three major online taxis in Bali which are Bluebird, Grab and Gojek. You can download their apps on both App store and Playstore. Or you can click on any of the links below.
Download apps below
Install one of the apps and go to Padang Bai harbor. The Bluebird app works similar to the Uber app. If you're using Gojek or Grab, tap on the car icon to order a taxi.
Once you're at Padang Bai harbor, now buy the ticket at the counter on the map below. Ticket is around IDR 60,000 per person.
Wait for the ferry to come and get on board, it takes 4 hours to reach Lembar harbor.
Now you've arrived in Lombok at teh Lembar harbor. Your next move is to go to the Tawun harbor by taking a taxi. Use the taxi app you've downloaded before to get one.
If the app doesn't show any nearby taxis, try another app. Bluebird has the widest coverage, their taxis are cruising everywhere.
4
Get a boat and sail to Gili Nanggu & sisters
There are many boats at Tawun harbor that you can hire. Cost is IDR 350,000 per boat with the maximum of 10 passengers.
They work on a day-trip method and will take you to each island except Gili Tangkong. The trip usually starts at 9 am to 3 pm.
If you want to stay the night on Gili Nanggu or Sudak, you can ask them to leave. The hotel staff will get you a boat to go back to the mainland later on.