If you've seen pictures of Ubud online or heard about it from friends, you might have some questions about this beautiful place that you're eager to have answered.
You're not alone! In fact, many people have the same questions about Ubud. So to help you out, here are the 11 most common questions that people ask about this enchanting destination.
Ubud is a town located in the central foothills of Bali, Indonesia. It's a really beautiful and peaceful place, known for its lush green rice fields, ancient temples, and traditional crafts.
People often refer to it as the cultural heart of Bali because of its vibrant arts scene and rich cultural heritage.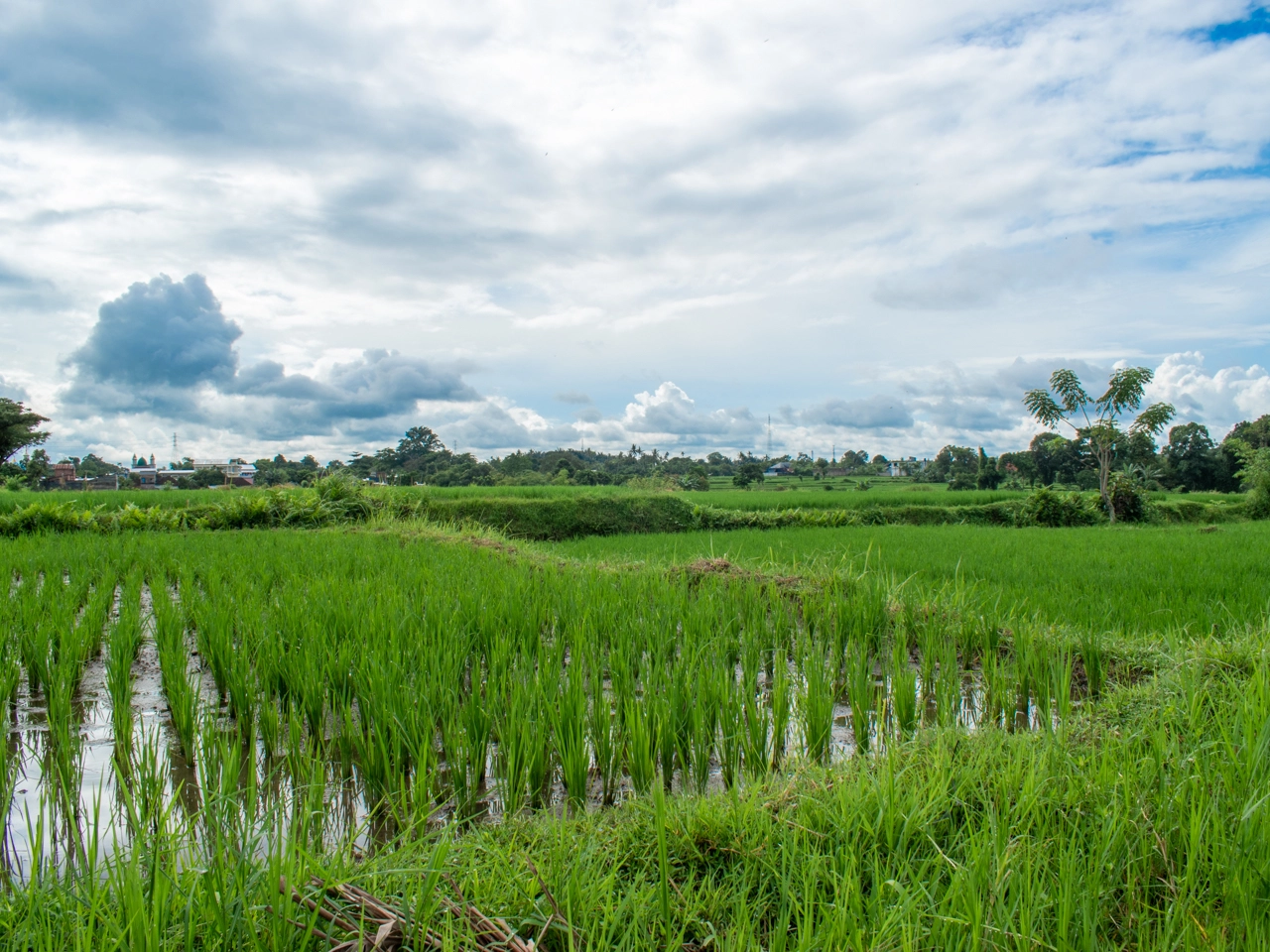 Ubud rice fields
It's become a really popular destination for tourists who want to experience Bali's unique blend of nature, culture, and spirituality.
And no, Ubud is not exactly a jungle, it's more of a rural area located near the capital city of Denpasar. It's basically a forested region that has grown into a small town over time.
Despite its development, Ubud is not yet considered a city since its area is relatively small, around 42 square kilometers and it has a population of just over 11,000 people.
The town is surrounded by vast expanses of rice paddies, which means that farming is a major source of livelihood for many locals.
U B U D
The Valerian Villa Ubud
Ricefields view
Picnic area
Outdoor swiming pool
See more images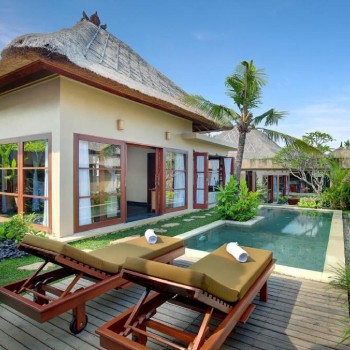 U B U D
Ubud Nyuh Bali Resort & Spa
Nature vibes
Yoga studio
Private & public pools
See more images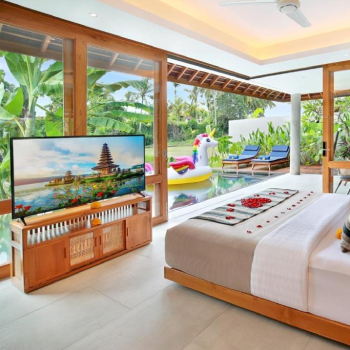 U B U D
Kaamala Resort Ubud
Rice fields view
Wide open bedroom
Infinity pool
See more images
It's fascinating to think that the name Ubud derives from the Indonesian word obat, which means medicine.
So, in essence, Ubud has always been considered a place of healing. And what's even more intriguing is that this name was not given recently just to attract tourists seeking wellness retreats.
According to historical records, Ubud was given this name way back in the 600s! It's amazing to think that for hundreds of years, people have been traveling to Ubud to heal their minds and escape the pressures of daily life.
So if you've been feeling burnt out and overwhelmed with work, Ubud might just be the perfect place for you to unwind and recharge.
Bikago bike rental
Online booking & payment
Bike is delivered to you
No return needed
View bikes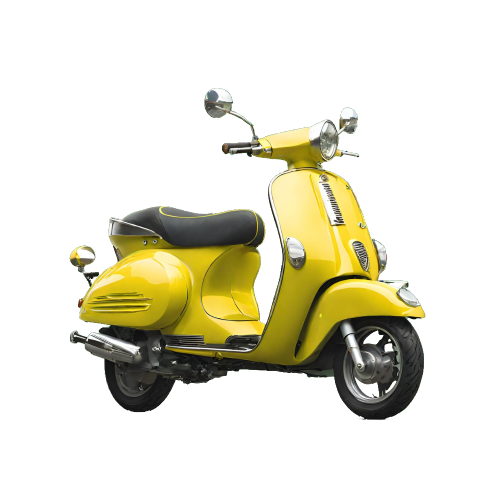 Ubud has been a popular destination since the 1970s, but it gained even more attention after the release of the Hollywood movie "Eat, Pray, Love" in 2010.
Starring the renowned actress and Oscar winner Julia Roberts, the movie was set in different locations around the world, including Ubud.
Some of the movie's scenes were shot in the rice fields of Ubud, which drew many visitors to the town who were eager to see the real-life version of the setting.
Since the movie's release, the number of visitors to Ubud has continued to increase steadily.
The movie also had a big impact on the popularity of yoga in Ubud.
Julia Roberts did some scenes where she was practicing yoga and meditation, and a lot of people started doing the same after the movie came out 😄
Are you also a fan of Julia Roberts?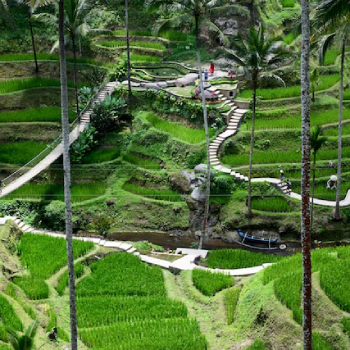 🔥 Very popular
Best of Ubud tour
An all-inclusive day tour exploring the most popular attractions in Ubud!
Check availability
Ubud has a reputation for being quieter than other parts of Bali because of its remote location in the rural area.
As a result, there isn't much hustle and bustle going on there. Also the people of Ubud are known for being more religious than those in other parts of Bali, which has contributed to their desire to maintain a peaceful and authentic village atmosphere.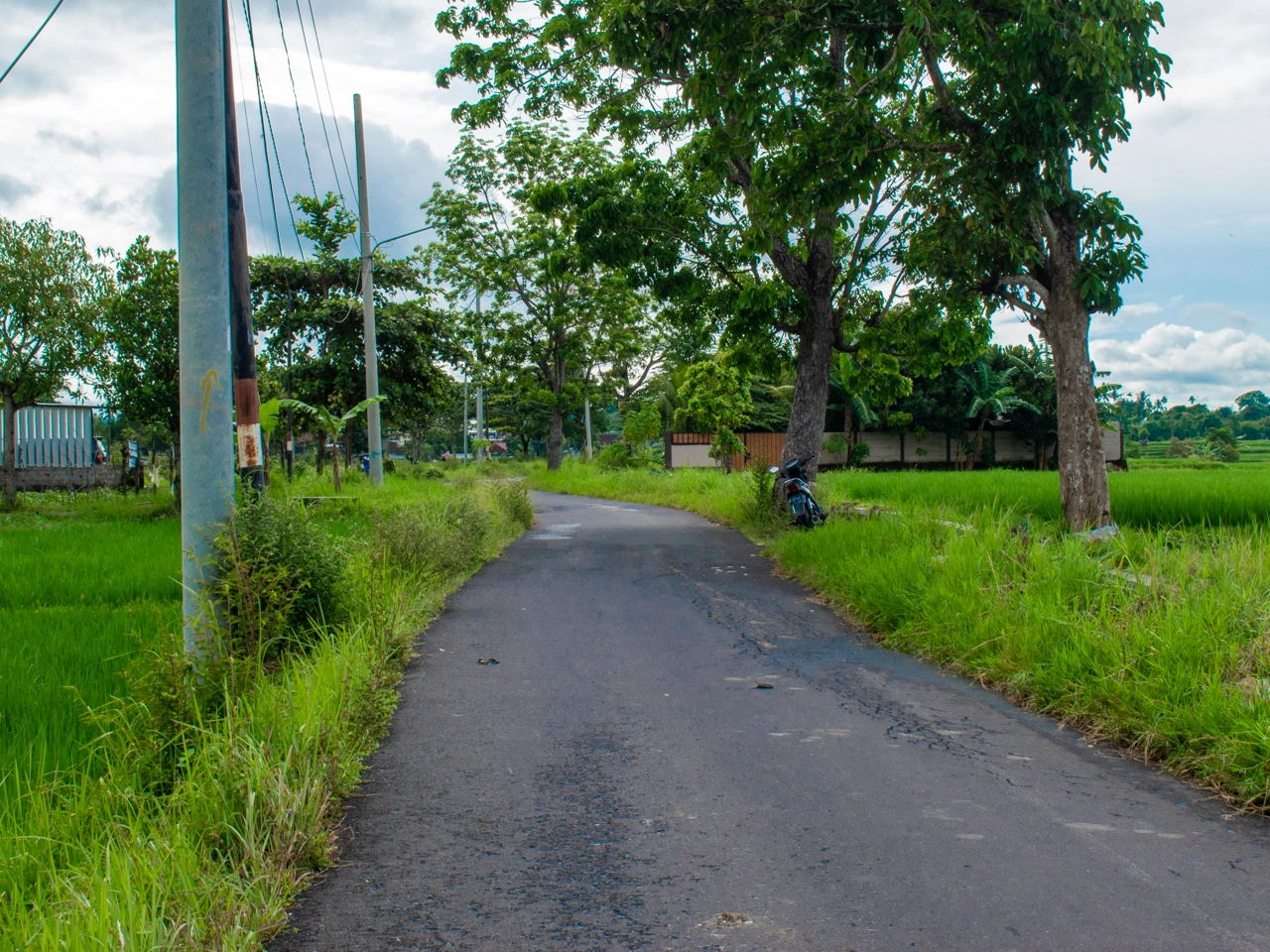 Street between rice fields
This means that they avoid noisy club music and prioritize preserving the natural beauty of the area.
In addition to being located in a rural area, Ubud's mountainous terrain has led to many parts of the town being left undeveloped.
So there are still plenty of open spaces without any buildings or residents. This also contributes to the peaceful and quiet atmosphere of Ubud.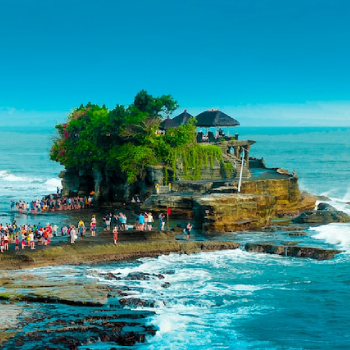 🔥 Very popular
Day tour to Tanah Lot temple
Discover the beauty of Tanah Lot Temple on a private 9-hour day tour!
Check availability
5
Why is Ubud different from the rest of Bali
It's interesting to note that most of Bali's popular destinations are all about beaches. But as you might have guessed, Ubud is a bit different.
Unlike the others, Ubud doesn't have a beach to offer. Instead, it's all about nature which sets it apart.
Think of it as Bali's version of Central Park. While other destinations provide beaches and all that comes with them, Ubud offers a peaceful retreat into nature.
To begin with, Bali has a significantly lower crime rate compared to the United States. In 2020 the US recorded a total crime rate of 2,749 per 100,000 population, while Bali only had 200 per 100,000 population.
This indicates that Bali is a much safer destination than the US. Additionally, Ubud's location in a rural area that's away from the hustle and bustle of the city, plays a significant role in keeping crime rates low.
As you may already know, rural areas tend to have much lower crime rates than urban areas. Therefore it's safe to say that Ubud is a secure place to visit.
🔥 Popular
Half-Day Electric Cycling Tour of Ubud
Go on an exciting adventure through rice fields in Ubud while riding an electirc bike!
Check availability
Ubud is a pretty cheap place for foreigners! You can eat and do a lot of things there without breaking the bank.
And if you want to save even more, you can check out the traditional markets where they sell goods and food at cheaper prices.
But for the local peeps, going to a restaurant in Ubud can be pretty expensive. They could spend 3 to 4 times more than cooking at home.
Just a heads up, though, prices in Ubud are slowly rising (but still affordable) because a lot of people are starting to visit the place.
One reason why Ubud is relatively cheap is because the cost of living there is low. People can get by with very little money compared to the US.
Plus the currency exchange rate is favorable for foreigners because the US dollar is much stronger than Bali's currency, the Rupiah.
So if you're planning to go on a shopping spree or even live in Ubud, your dollar can go a long way.
Ubud is famous for its serene atmosphere, and it's not a busy place really 👍 The only time you'll find crowds of tourists is on the main street, which connects major attractions.
Since it's a popular route, there are lots of businesses and shops there, which makes the main street very crowded.
But if you venture out to places like the rice terraces or restaurants by the fields, you'll find that they're not crowded at all, and you can enjoy some peace and quiet.
For the locals in Bali, Ubud is considered a cold place because of its lush vegetation and higher elevation compared to the coast.
Depending on the season, there are some months during the dry season when Ubud can feel chilly, particularly in May when the temperature can drop to as low as 17°C or 62°F in the morning.
This can feel like being in a small room with multiple air conditioners, which is very cold for them there.
However, if you come from a subtropical area, Ubud might not feel cold to you at all. In fact, tourists from Europe and Australia often find it quite warm and tend to wear lighter clothing when visiting Ubud.
In Bali, people pronounce the alphabet a bit differently than what we do in the West. They put more stress on each letter like in Latin.
So when you say "Ubud" you don't say it like you-bood but more like ooh-bood.