The cost of living in Ubud depends significantly on the type of lifestyle you want. For example, if you want to live in a villa and always eat out three times a day, that would cost significantly more than a decent lifestyle or if you choose to live like a local.
The cost of living in Ubud for a decent lifestyle is US$ 350 a month per person. This includes apartment, transport, food, utilities and data.
The minimum wage in Bali is 70 cents an hour or US$ 123 a month. If you choose to live like a local and have your own house and transport, 123 dollars is a good amount to support your family for a month.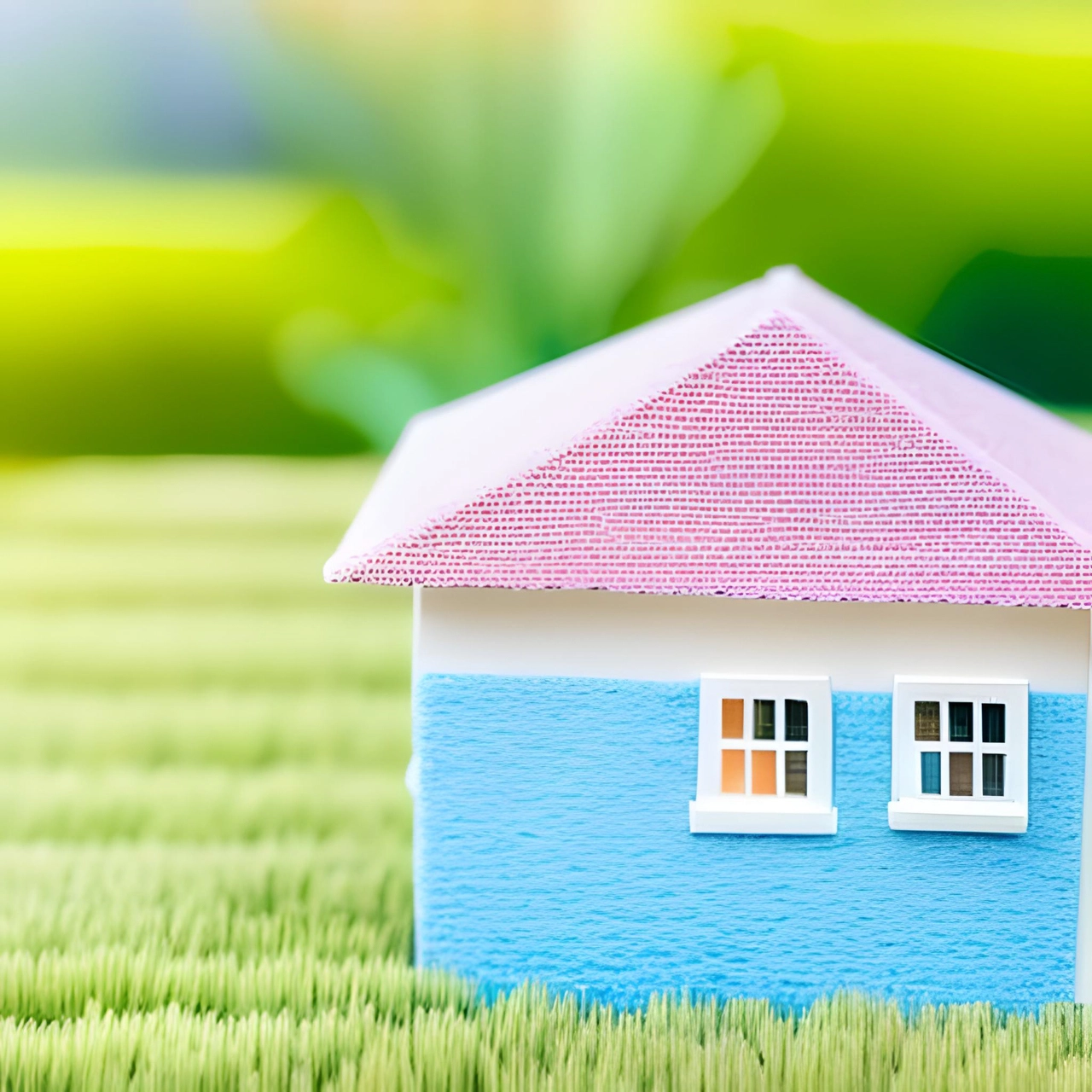 How it would look like to live in Ubud
Let's break down the cost of living in Ubud and see exactly how much you need to have a good life as an expat
The biggest difference between a decent and luxury lifestyle in Ubud really comes down to two things, one is rent and the other one is food.
There are four types of accommodation to stay in Ubud or Bali in general.
Hotel or resort
Villa
Regular house
Apartment
The costs of those obviously vary, hotels and resorts are the most expensive, followed by villas, regular houses and the the least expensive ones are apartments which are also pretty affordable for the locals.
To help you select which one of those is suitable for your lifestyle and pocket, I'm going to break down the costs and what each has to offer.
It's good to stay for a day to maybe two weeks, but living a full month in a hotel or resort is a bold or unconventional decision.
As you may already know, hotels and resorts have all you need to live a luxurious life and offer plenty of good stuff as well.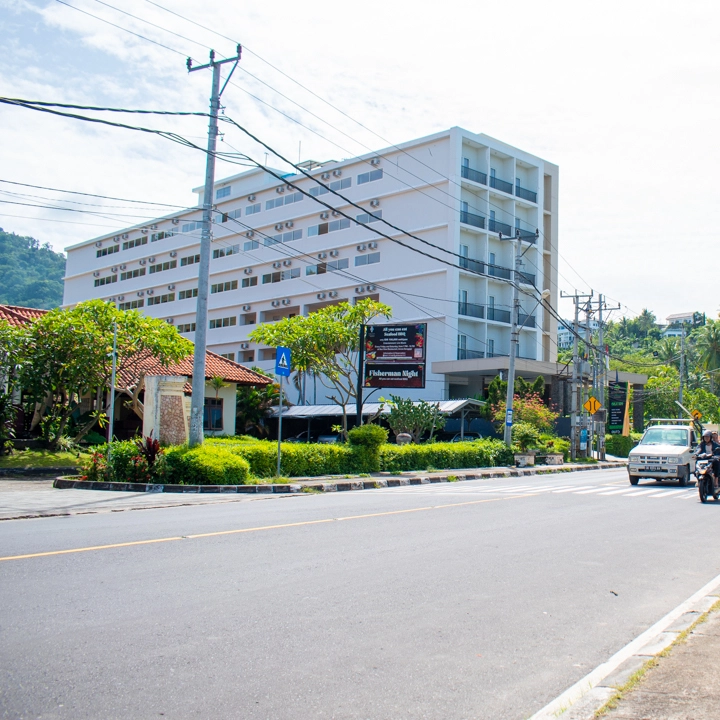 Hotel
Hotel & resort facilities & services
Luxurious room
Air conditioning
WiFi
Room service
Pool
Parking lot
Free breakfast
Airport shuttle
Free electricity & water
Those are the basics of almost every hotel or resort. Now what about the cost?
The cost varies a lot on what kind of hotel and the season. The average cost of a hotel room per day in a low season is around US$ 32 or US$ 1000 per month. Expect the number to be doubled in the high season.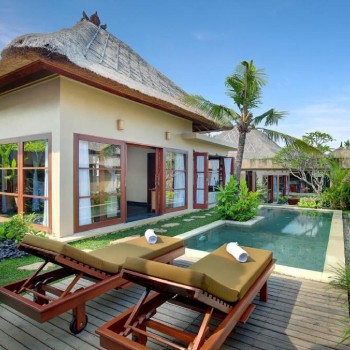 U B U D
Ubud Nyuh Bali Resort & Spa
Nature vibes
Yoga studio
Private & public pools
See more images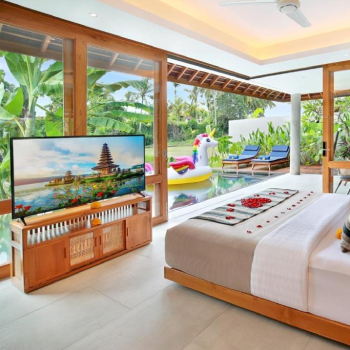 U B U D
Kaamala Resort Ubud
Rice fields view
Wide open bedroom
Infinity pool
See more images
Living in a hotel or resort is convenient and easy but certainly will cost you quite a lot of money compared to other types of accommodation.
Villas are an expats favorite when it comes to long-term living in Ubud. They are luxurious, have more space (obviously) than hotel rooms, and are affordable for foreigners from developed countries.
Villa in Ubud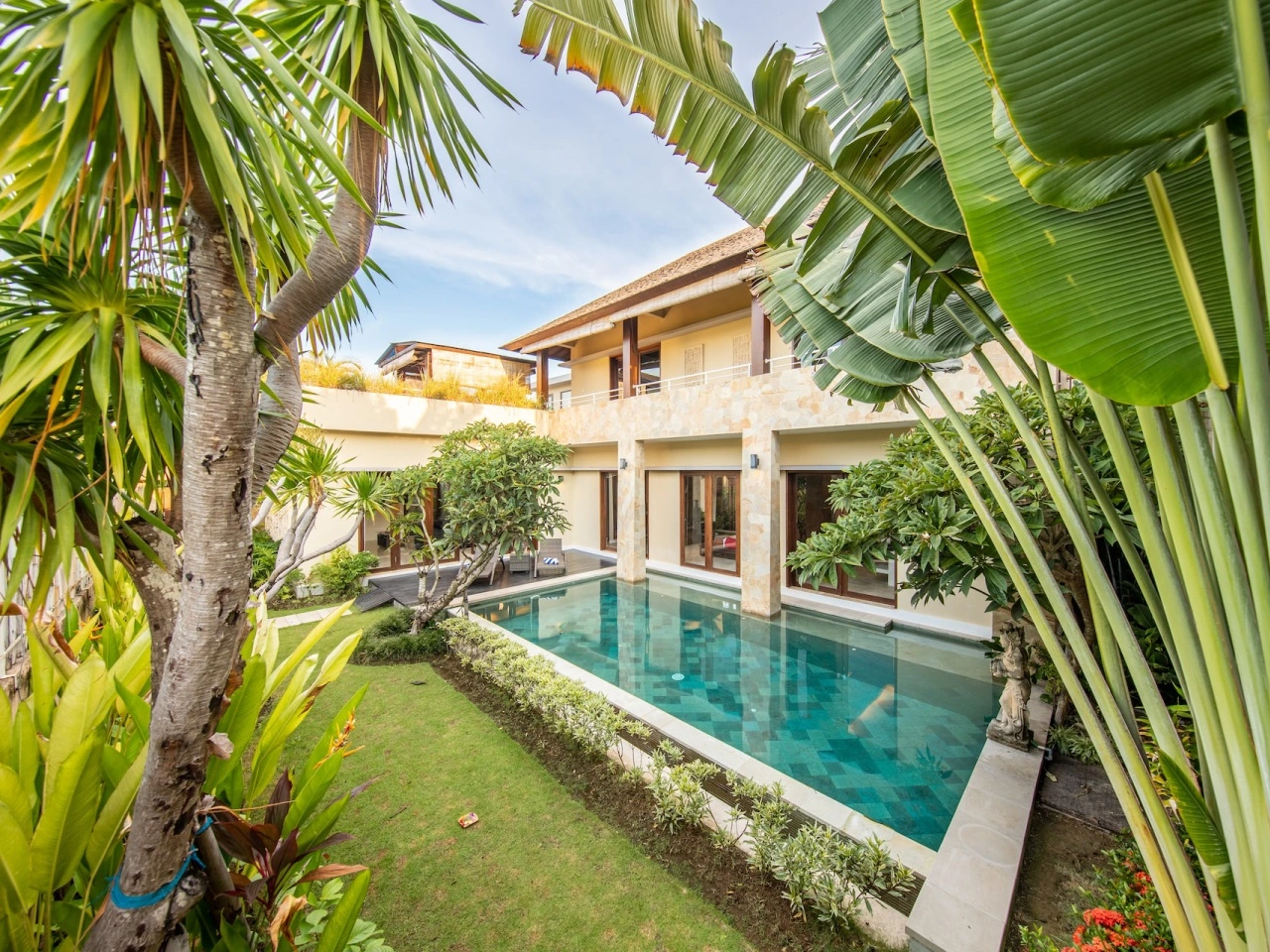 Villa in Ubud
Villa facilities
Luxurious house
Multiple bedrooms
Air conditioning
Pool
Parking lot or garage
WiFi
Free electricity & water
Renting a villa in Ubud can cost you from US$ 1000 and above per month. And that includes great amenities that regular houses don't have.
U B U D
The Valerian Villa Ubud
Ricefields view
Picnic area
Outdoor swiming pool
See more images
If you're interested in renting a villa, take a look at this website and this website or you can also rent it offline for a cheaper price. Sometimes online bookings are cheaper though.
Regular houses may not look as good as villas and sometimes they may not even have proper toilets. Renting a regular house may not be the best decision and here's why.
Not all regular houses are well-maintained by their owners and many are left abandoned. In contrast, villas come fully furnished with all the fancy furniture and amenities. Only a few regular houses are available for rent that are fully furnished.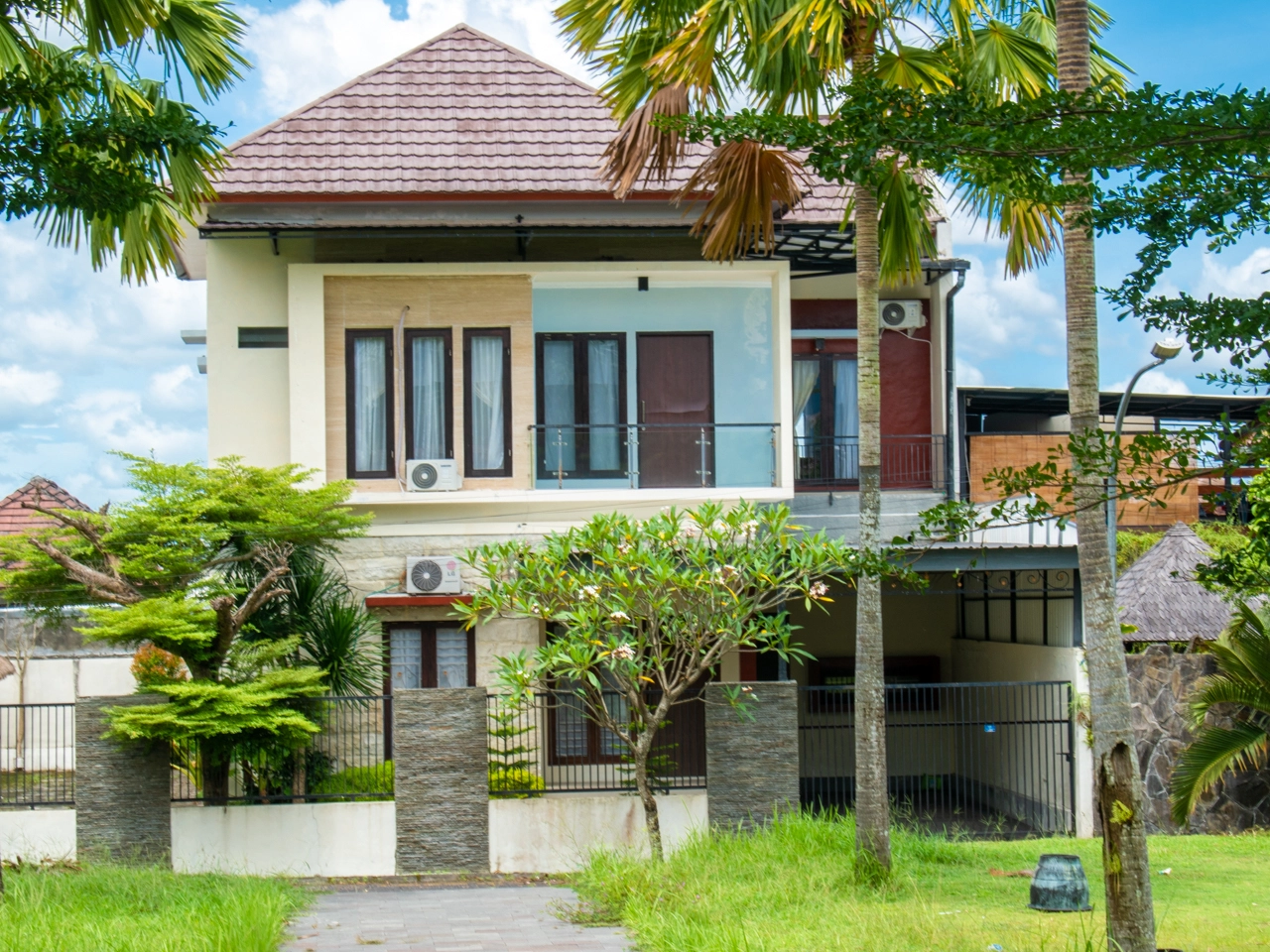 Regular house
While the price of a regular house is only slightly lower than a villa, people may rent a house because they need more bedrooms for a large family.
Regular house facilities
Multiple bedrooms
Parking lot or garage
Pool (sometime)
If you rent a regular house you'll have to pay for electricity, water, and wifi bills on your own.
Apartment is the cheapest option for accommodation. Apartment is also called indekos or simply kos or the most familiar is kos-kosan.
Kos-kosan is always the same everywhere, it's a single room with a small kitchen and a toilet. What makes one kos different from the other is how spacious or luxurious it is.
Kos example
A kos-kosan can be so simple with no facilities like wifi and air conditioning, or even supporting utilities like water and electricity which you have to provide yourself.
That kind of kos-kosan is cheap but we don't talk about it here, we focus on the ones that have all the necessary supporting lives.
A good kos-kosan starts from only US$ 100 a month and has already included air conditioning, wifi and utilities.
Food plays a significant role in determining how much the living cost would be. Some expats cook by themselves but most dine out everyday.
Ubud is a tourist town and is built for tourists. Food in every restaurant is so expensive for the locals but just at the normal price for foreigners.
A simple breakfast in Ubud can cost you around US$ 3, which means if you were to eat out everyday it will only cost you around US$ 10 a day.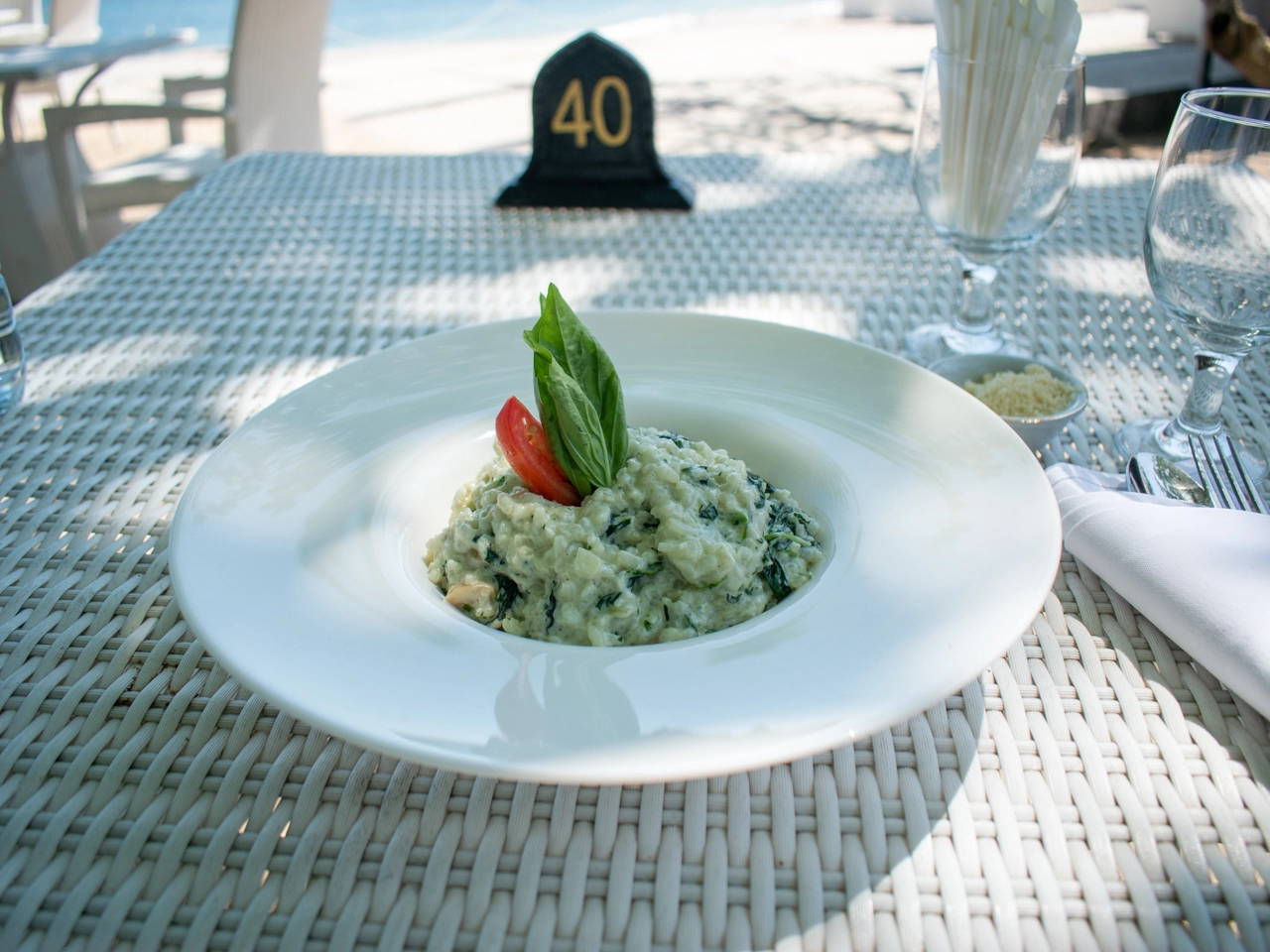 $10 Risotto on Gili Trawangan
It's not bad but you can get way cheaper food if you cook by yourself. A local family of 4 spend an average of US$ 3 for food per day.
Groceries in Ubud in USD
| Item | Amount | Price |
| --- | --- | --- |
| 🍞 Bread | 15 slices | $1.30 |
| 🥣 Cereal | 1 box 12 ounces | $3 |
| 🍗 Chicken | whole | $4 |
| 🥚 Eggs | 1 carton | $1.35 |
| 🐟 Fish | 2 lbs | $2.40 |
| 🍎 Fruits | 2 lbs | $2 |
| 🫙 Jelly | medium | $2.43 |
| 🔥 LPG | refill | $1.35 |
| 🥩 Meat | 2 lbs | $10 |
| 🧂 Seasoning | each | $0.70 |
| 🧻 Toilet paper | 1 roll | $0.70 |
| 🥦 Vegetables | 2 lbs | $1 |
| 💧 Water | 5 gallons refill | $1 |
Bikes are the preferred transportation in Ubud because the roads are narrow and it takes forever for cars to pass the bad traffic which happens everyday in Ubud.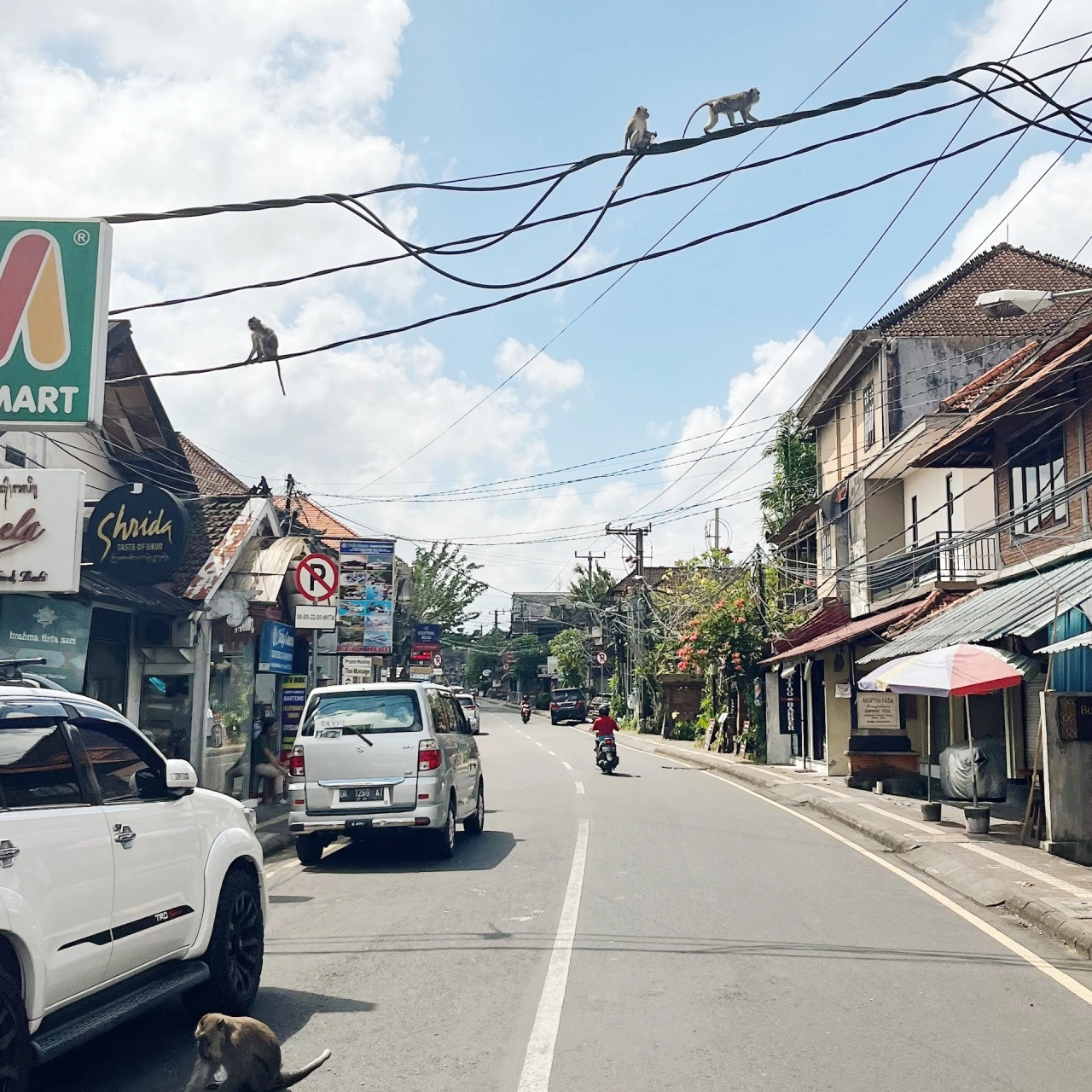 Ubud main street when the traffic is good
New bikes are around US$ 1,300 in Bali, and the average new car is US$ 20,000. You might get a second hand car for less than US$ 8,000.
Most expats choose to rent a bike monthly as their main transportation to get around Ubud. It costs US$ 4 per day or US$ 100 per month.
Bikago bike rental
Online booking & payment
Bike is delivered to you
No return needed
View bikes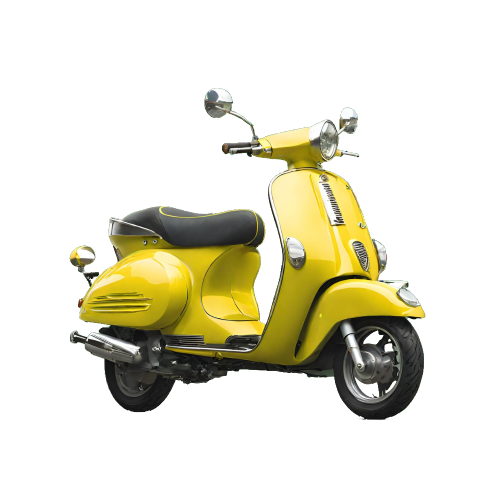 A gallon of gas costs US$ 3.80 and that's enough to fuel your bike for a week. Remember, always buy gas at the official gas station.
Note: Sketchy bike rental businesses might steal their client's bike using the spare key
Most kos-kosan provide wifi but you may still need mobile data for internet access when you're out. If your kos-kosan doesn't have wifi, mobile data should suffice for social media, YouTube, and work.
You don't have to pay bills for wifi or data in Indonesia since these services are prepaid. This means you have to buy an internet package before you can use it.
WiFi: US$ 50 unlimited
Data: US$ 10 for 100+ GB
Do you really need insurance in Bali? Some say yes, some say no. It's not mandatory to have health insurance unless you're an Indonesian.
But I personally suggest having health insurance, just in case. Private insurance costs around US$ 50 per month.
I recommend this one: Insurance for Bali expats
Visiting a doctor for a common illness typically costs between US$ 3 - US$ 4. However, if you require regular therapy for a serious illness like cancer, it can become expensive.
While healthcare costs are still affordable for foreigners, private insurance may not cover all medical bills. The official government insurance called BPJS can provide coverage for all expenses, but it is only available to Indonesian citizens.
Schools in Indonesia are free except for private ones. If you have kids who need to go to school, I suggest sending them to an international school instead of a regular school. Here are two reasons why:
There are two reasons:
Your kids will not catch up
Your kids will stand out so much
There are a few international schools in Ubud that charge between US$ 2,000 to US$ 5,400 per year. Alternatively, you can choose to homeschool your kids, which can be a more affordable option.
Monthly cost of living in Ubud Bali:
Apartment: US$ 100
Villa: US$ 1,200
Transport: US$ 120
Groceries: US$ 133
Eat out: US$ 100
Data: US$ 10
WiFi: US$ 50
Utilities: US$ 50
Prices are in USD

| Item | Decent | Fancy |
| --- | --- | --- |
| Accommodation | $100 | $1,300 |
| Transport | $100 | $200 |
| Food | $100 | $200 |
| Utilities | $50 | $50 |
| TOTAL | $350 | $1,750 |
It costs only US$ 300 to live decently in Ubud for a month.
It costs only US$ 3,600 to live decently in Ubud for a year.